Are You Building Your Legacy, or Just Your Brand?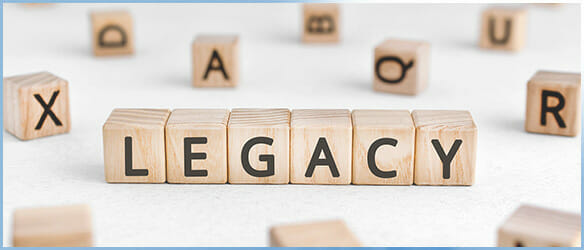 "If you have a chance to help others and fail to do so, you're wasting your time on this earth".
When I was hired as the Director for the Modular Building Institute in 2004, I was told "If we have a reputation at all, it's bad." I entered my first year with a board approved budget of $800,000 in revenue and $880,000 in expenses! And the headlines we dealt with mostly centered around "moldy portable classrooms." There were numerous challenges in my early years in my nonprofit career.
To get things back on track, we applied many business practices and brought an entrepreneurial attitude to nonprofit management. Key among these principles were those found in the business classic Good to Great by Jim Collins. Once we got the right team in place, we began chipping away at those negative (and mostly false) perceptions and got the finances headed in the right direction. We began a process of continuous improvement for all tasks, processes, and events and embraced the servant leader mindset.
We still apply those same principles and attitudes for all our clients with a measurable trend towards higher performance, greater efficiency, and improved cash flow.
Today, it seems as though many want to take the short cut and try to "brand" themselves as excellent rather than working towards achieving excellence. Your brand in its simplest form, is your mark or way for someone to better identify your company. Far too many people focus on what the brand should look like and how marketable it is.
But talk is cheap, and actions speak louder than words. I would contend that your body of work, what you have done, and who you have helped over the years is your true identity and your brand should reflect that, not conceal or disguise it.
The great baseball player Roberto Clemente lived by one motto: "If you have a chance to help others and fail to do so you're wasting your time on this earth". He died in 1972 while trying to fulfill this obligation. He was a great baseball player, but what made him special is what he did off the field when few were looking. He will be remembered forever a great humanitarian. That's his legacy.
These days of instant gratification, anyone with a Linkedin profile, a Twitter account, and slick marketing can call themselves an influencer. But we think substance still matters.
With apologies to all marketing professionals – I would suggest you focus more on your legacy and less on your brand, because in the long run, that's what will matter and that's what people will remember. No one cares how much money you make. But they might remember what you do with it.